Antiques in the Art Deco style
Antiques in the art deco style are extremely sought-after today and reach dizzying prices at auctions. The art deco concept has not lost its relevance, and the aesthetics of this style perfectly combines tradition with a large dose of avant-garde and modernity.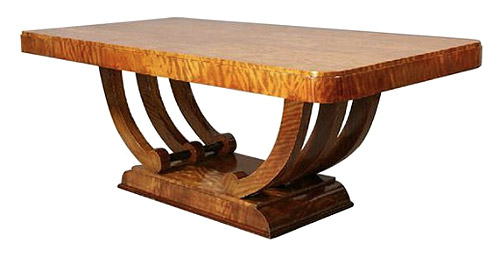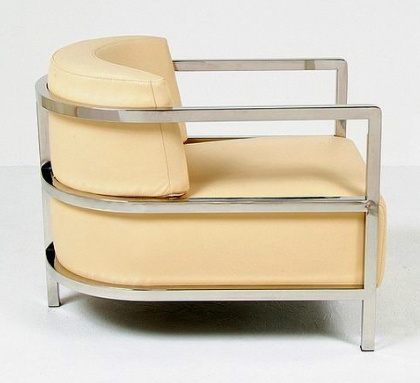 The art deco style was widespread during the interwar period (1919-1939). It was an expression of opposition to disordered forms and lack of spatial discipline during the period of Art Nouveau. The name of the trend derives from the French words art - art and decoratif - decorative, ornamental. All items were made with functionality in mind. It was from this that the beauty of things would flow out and fill it up.
The art deco style is heavily geometrised. As if everything was created using rulers and compass. The motifs of the circle, square, rectangle and rhombus reign here. Their contours are emphasized by the clearly accentuated line. Furniture surfaces were usually polished. During this period, exotic wood species were admired, for example mahogany, rosewood, but mainly the colours of dark walnut and oak dominated. Less often used was a light ash or birch tree. Sometimes it was decided to boldly colour the furniture, for example, in red, green or blue. The price was marble and onyx.
Antiques in the art deco style are characteristic heavy commodes and desks polished to high gloss (the so-called consulates, embassies). The tables had round, oval, rectangular or polygonal tops, and most often they were based on one round or angular leg. Coffee tables, mostly of glass and metal, enjoyed great popularity. Consoles, round sites and slender bookcases with a stepped construction are also taken. The furniture has chrome, gilded and brass finishes. Elements made of plastic or ivory were often used. Cabinets, cupboards and buffets instead of legs, often supported on plinths.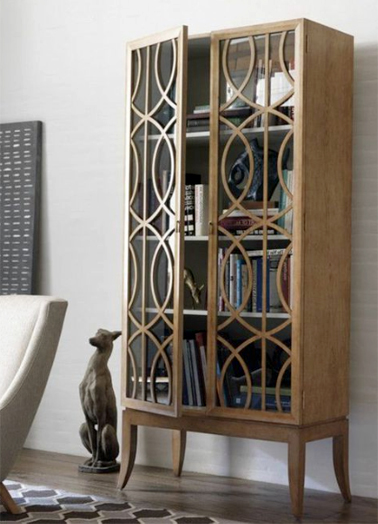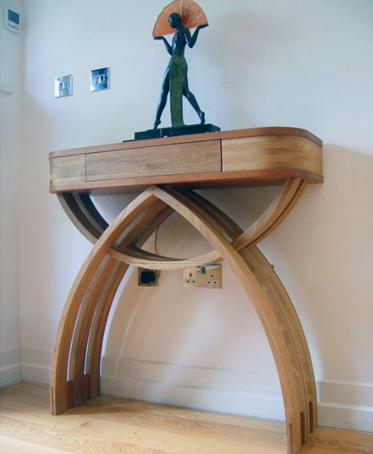 In the manufacture of art deco chairs, armchairs and couches, classicism was derived. The seats gained a large, round and comfortable backrest. The novelty was the so-called easychair. Characteristic for this period are also multi-functional furniture for sleeping and seating, sheltered with a system of cabinets and shelves. Furniture upholstery is made of smooth and gloss fabrics or leather.
Decorations are characterized by repeatability, and in subdued interiors, additions with saturated colours, contrasting with the whole colour (e.g. deep purple or canary yellow, always a successful combination of black and white).
Lighting was important - it was to be impressive and "rich" - hence the often full of crystal and mirror surfaces, chandeliers or massive wooden lamps with bulbs imitating candles. The characteristic lamps with a green lampshade have become popular.
Classic art deco accessories for interiors are figures in dynamic poses (e.g. dancers, athletes) and symbols of civilization progress (e.g. miniatures of planes, cars). Silver ashtrays and stationery are also popular. The decorations were to add glamor and modernity to the interiors.
Antiques in the style of art deco is a proposal for people who like luxury and modernity. The prices of furniture and accessories are not the lowest. Deciding to choose this style, remember that these antiques will be the perfect investment of our capital.